Are you being "hacked"!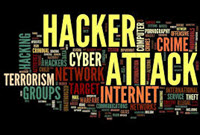 By Pastor Bob DiSalvio
National headlines are filled with the newest threat to National Security — an election day disaster, in which the process of tabulating and recording votes may be compromised.
Why the fear? Because Federal officials suspect Russian hackers of breaking into the Democratic National Committee's (DNC) email system. That hacking revealed the DNC's hidden agenda and unflattering remarks about Senator Clinton's primary rival Bernie Sanders. Those revelations have led some to conclude the Primary election on the Democratic side was rigged in Senator Clinton's favor!
Hacking into personal email accounts, banks, governments, retail stores and other institutions has signaled an end to privacy and information security. News reports recently revealed 500 billion accounts on Yahoo have been hacked! That's astonishing! My question is: "Are you being hacked?" If hacking may be defined as the activity of listening in, looking into, observing and opening your private communications and tracking your movements, then, I say, you are being hacked…